Has jazz lost its mojo and faded into anonymity?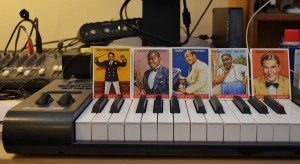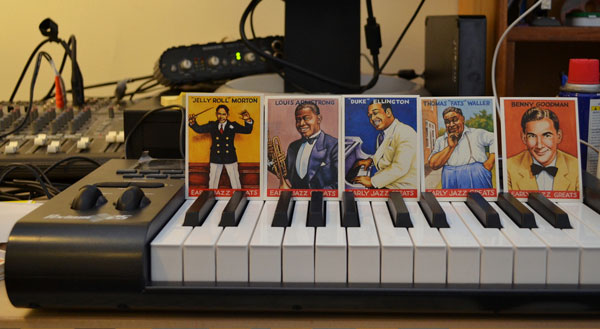 Sonny Rollins, Miles Davis, Duke Ellington, Art Blakey, the list of great artists in jazz goes on. When we listen to their music, how much goes by before we know who it is? Eight bars? Yes, maybe even less. Why? Because that's the essence of this art: the achievement of individual and group identity by forging a sound or concept that is indigenous to the music, its creators, and the time or era it was created in. Jazz is the ultimate democratic experience. We all know this. Everybody solos and accompanies another solo during the course of the same song. This is the ultimate in group participation, and individual expression at the same time. All these great artists told us and showed us that this is what this music is about. In this way jazz in an art, and an art like no other.
In order for this music to develop the way it has, it needs bands that have a sure original and conceptual direction. That means a group must be formed with a leader to give direction to that groups particular expression. All the artists mentioned above have done just that. This art form has been constructed with these thoughts deeply ingrained in it.
This to a large extent has changed. There has been a change in the aesthetic that makes this music operate. That difference has helped to destroy the forward direction of this music that I've spoken of above. If the great artists of this music could come down and see what's happened, they would highly disapprove.
A few things have happened that created this change. A shift in the jazz "paradigm" occurred. Suddenly, jazz fusion groups began to appear. Things weren't developing in New York, the demographic sign post of development in the music heretofore. What was next? Somehow jazz fusion wasn't it, (as far as New York was concerned anyway), and the avant-garde was apparently to, well, avant-garde. Dexter Gordon appeared at the Village Vanguard in 1975. He was basically playing hard bop. Then, right around 1980, a shift to an emphasis on the jazz developments of the past occurred, and the birth of the "In the Tradition" (if you will) movement began. At first, I thought it was a fairly desperate move for an art form that still had much to say to its audience. But, alas, it stuck and stayed this way. Before long, record companies were making "tribute" albums. Jazz fusion mutated into "soft jazz". The avant-garde did grow and change with the music of the Chicago Art Ensemble and a few others like Pat Metheny, Weather Report, and the band "Oregon". ECM records released excursions into this kind of work with young American and new European artists, but this work was poorly marketed in America, and although it started the European voice in the music, America basically took no note of it.
Then, in America, the growth in jazz education certainly a fine development, had its negative side. Soon, finely studied young players were coming out of these schools, with lots of ability, knowledge and even passion. But there was one thing missing with this development and the changes talked about above: Identity.  I'm talking about the kind of identity that comes about with a unique conceptual approach that a group or leader/composer of a group should have.
Without this individual identity, what happens to the essence of the music? Much is lost. Jazz should not be an art form of anonymity. Like any other art form, it should be tuned in to the present world that is going on around it. The great artists of the past would not have us forget this. They would have us stick with being in the "now" as people and as artists. If they came down and saw what was happening now, they would strongly urge all of us to stop making tribute albums, and start forging their own individual identities: the essence of activity in this music.
Photo by: strathmeyer of Flickr