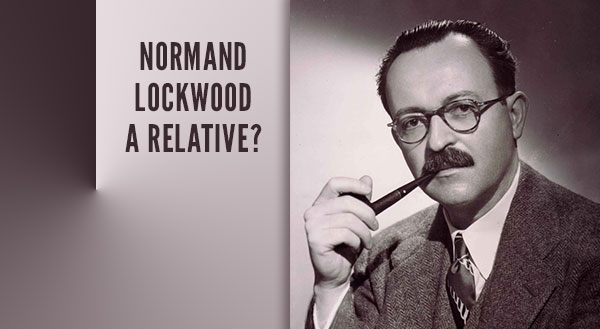 Subjective Evidence
One of the most interesting aspects of this project is certainly the possibility of the two of us being related by family. My amateur genealogist cousin says that it goes back 200 years to a family who owned a farm in upstate New York. This is unable to be proven, but after a while when you explore the music and the man, you begin to wonder where "critical mass" takes the theory into actual reality. A few comparisons:
Normand left New York at the top of his "game'. There's a list in his biography of about 25 different publishers who he worked with from the mid-40's to the mid-50's. Then he leaves New York and his family behind. Why? Indications in the biography were that he didn't want somebody staring over his shoulder rejecting or approving of his work anymore. He felt he'd earned his wings as it were. Who can blame him? Yes, he lost the attention of all the publishers, so important in his day. But a mature composer who was able to develop his talent completely by coming west was the result.

I did the very much the same thing. I received a phone call from Craig Purpura ( see "Listening" page) one day in New York about 1978, asking me to take over the band. I declined thinking I wasn't ready. Years later, after touring with Meredith Monk, freelancing in Europe and the East Coast and even going commercial with 4 years on cruise ships as a working pianist, I felt I was ready. But I had to come west just as he did. I began leading my own band at the age of 44.

Normand was only a few years older (47) when he came west with the teaching position in San Antonio's Trinity College. A few years later, after arriving in Laramie, he was able to get the Oratorio, "Children of God" in the works. As is stated on the album liner notes, this was his seminal accomplishment. His mid-career and the years with Nadia Boulanger and the commercial work in New York were about to pay off.

This was also true with my life and work. I came to Los Angeles in the early 90's ready to lead my own band. I began going into the studio with the "Rite of Passage" band, and those tracks were really the beginning of mid-career for me. This has lasted until the present. Only 3 years ago, I broke up the band after self-producing 3 cd's, and am now involving myself in the real fusion of being a pianist and a composer as never before.

Normand may have lost a family, I also lost much to keep my career on the front burner. Was it worth it? I believe his answer would be the same as mine; a resounding yes!

I hope any who buy tracks from this cd will buy tracks from my jazz work, as you can see by my compositions for band how the L.A. Suite for Flute Octet, might happen. Notice the "be-bop" duet solo in the first movement. Some things never change even though we change clothes!! Please enjoy: the pleasure is mine. Unfortunately, this is where the comparison slows down. In all his years, Normand never really received much commercial respect. The Beveridge Webster recording of the 1935 Sonata is about it. That's where this cd comes in.

I thank everyone involved in it's production. See what you've done?